Mathematical Visualization Toolkit

Brought to you by The Department of Applied Mathematics
Korean Exchange Students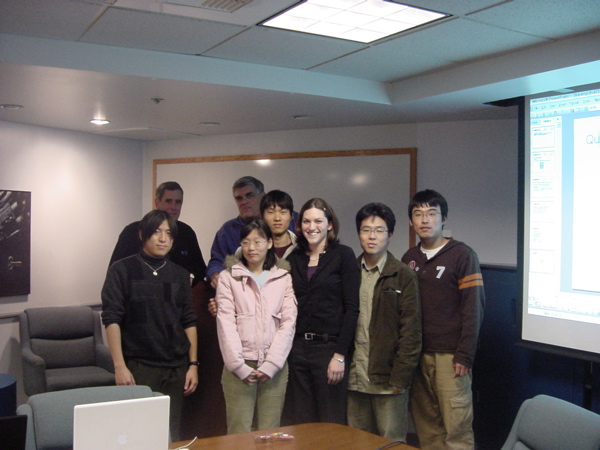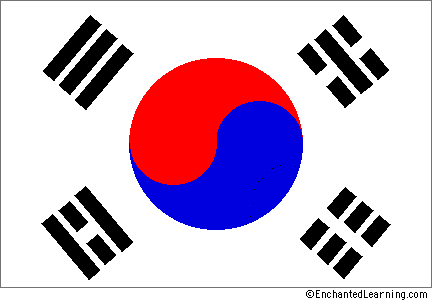 In the spring semester of 2004, the Applied Math Department employed the help of five brilliant Sun student interns from South Korea. The students contributed some novel visualization ideas, assisted in the design and redesign of new MVT features, and learned a thing or two about snowboarding in Colorado.



This student-exchange collaboration warrants a huge thank you to the helpful folks at Sun Microsystems. Thank you Paul Nelson, Dave Nelson and other supporters.

Paul's comments here

Meet the students
Kwangchul Kang
3rd year student at KAIST (Korea Advanced Institue of Science and Technology)
Major: Computer science, emphasis in AI.
MVT project: Unit-circle visualizer.
Student comments: "I had a great time here in Boulder. I made many friends, learned about the MVT project, took Java and English classes, and tried Snowboarding!! I'll miss everything about the experience.
KyungSub Lee
year in school.
Major: .
MVT project: Expression simplifier for Radius of convergence of power series functionality.
StudentComments:
KiBaek Lee
3rd year student at KAIST in KOREA.
Major: Electrical Engineering, interests in CS.
MVT project: Fourier Series & Fourier Transform applet.
Student comments: "My name is Kibaek Lee. Some of my friends like to just call me Gary. I am from Korea, Republic of (South) and I live in Gwangju (southern South Korea). I really enjoy many kinds of outdoor sports. I like to play soccer, Ping-Pong, basketball, Frisbee, and sometimes baseball. I adore snowboarding. I am also interested in martial arts. I learned Tae-kwon-do and Tae-kyon for more than ten years, which are traditional martial arts of Korea. In this period of a month, I made two applets and five wave functions. The two applets are FourierSeries Applet and Fourier Transform Applet. It was a good opportunity to participate in this groupand get some achievements. It was invaluable experience. I really thank to Sarah, Jay, Brandon, and Tom. They are so nice and kind. Thank you.
JungSub Lee
Senior at KAIST in KOREA.
Major: Computer Science.
MVT project: Piece-wise continuous functions.
Student comments: "I am so glad to have participated in making an MVT tool and to have met CU students."
Choon-Oh Lee (AKA Karl)
Senior at ICU (Information & Communications University).
Major: Computer Science, career interests as researcher/professor.
MVT project: MVT HTML module-composer.
What was fun about Colorado: "Everything, including skiing"

A taste of CU life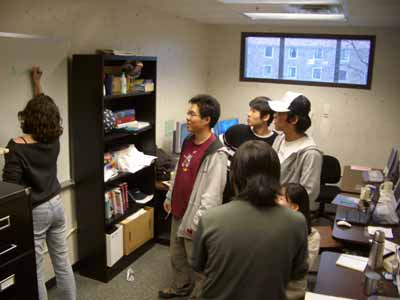 While on their visit the exchange interns got a feel for typical student life at CU Boulder. They audited courses in engineering, applied math, computer science and various humanities. They attended student organization meetings for various clubs on campus. The interns also met many different faculty and students during weekly lunches. In all the exchange program left them with a taste of CU life.

MVT copyright &copy 1999-2008 by the Department of Applied Mathematics,
University of Colorado at Boulder. All rights reserved.